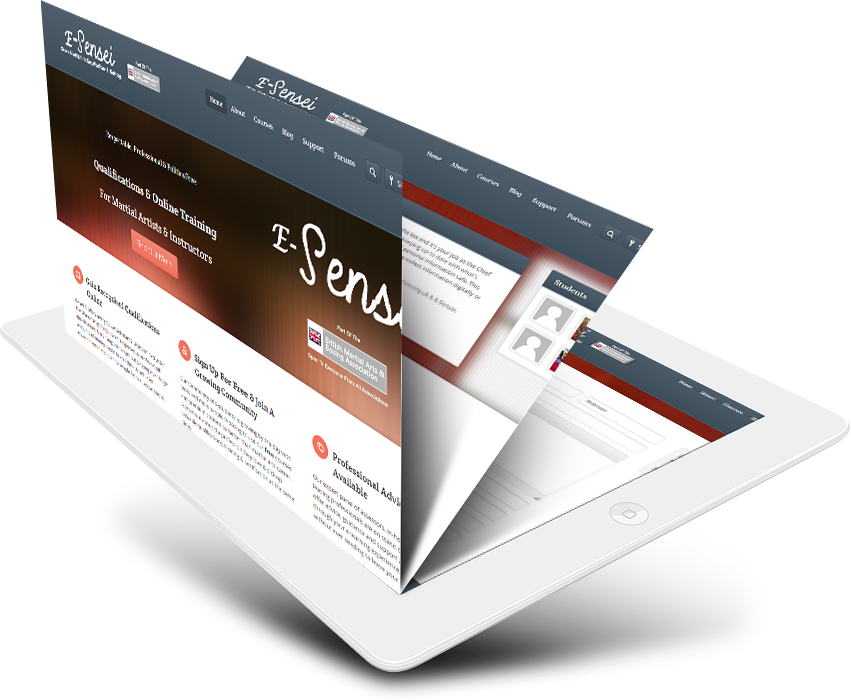 Respected & Recognised Qualifications & Training
Business, Club Management, Instruction, Law, Legal & More
E-Sensei is a much needed resource within our industry & is funded and ran by our Association on a not-for-profit basis.

The site is open to everyone from every association and you don't need to be a member of the BMABA to sit the online courses & awards (but BMABA member's do get exclusive content & discounts).

Anyone can sign up to E-Sensei within just a few moments and once logged you'll have full access to a range of completely free courses & certification along with premium content (which our member's get completely free of charge or at cost price).

The software allows you to take courses & lessons at your own pace, taking in the information, completing any required work sheets and then sitting end of lesson and end of unit  tests to ensure you've learn information correctly.
Member's of our Association get a great chance to decide what courses are introduced, get discounts of up to 100% off our courses (because it's not for profit, we don't try and make any profit from our members) and get access to special content.
Visit E-Sensei Now
Or Join Us Instead