/STUDENT
A Free Resource For Your Students
We understand that it can be hard to engage and retain users online, especially if you have a smaller club or work on a budget. Big sites & commercial projects can easily steal your student's attention and it's hard to compete on a smaller budget, which is why we invented /STUDENT – the first of it's kind from any martial arts Associations in the UK.
/STUDENT includes articles, topics and publications on a range of martial arts training & student based issues. There's a growing community and discounts for access across the entire BMABA Network, not to mention exclusive /STUDENT only content & offers. We even have a dedicated section aimed at helping you build a better online relationship with your students. Everything your student's need online in one place, all in the safety of a purpose built site designed by your Association.
Secure, Focused & Exclusive.
BMABA student members can enjoy completely exclusive access to /STUDENT and benefit from the focused, driven content that's designed just for them.
Our /STUDENT portal is password protected and registration is via authorised entry codes only, ensuring the best possible technology to keep outsiders out and insiders in.
Built To Help You With Student Retention
We understand our industry better than most and also understand the business side to things, too.
Having worked with hundreds of instructors and hundreds of students we understand the challenges faced with online retention and /STUDENT aims to ensure students stay engaged with their training, motivated to progress and loyal their club – that's you.
Completely Free Of Charge For You & Your Students
/STUDENT is built in automatically with all BMABA student registrations. This means you don't pay any extra for the privilege of being able to offer this wonderful resource – and nor do your students.
Upsell Your Club Membership & Generate More Revenue
/STUDENT is a premium and exclusive service just for students that are licensed through your club – registered to our Association. Upsell your membership options by including /STUDENT access. It's easy & is also fully allowed.

How Do My Students Access This Service?
Access is quick and automatic with all student memberships & won't cost you a penny extra or consume a second of your time.
[info_list position="left" style="hexagon" icon_border_style="none" icon_border_size="1″ border_color="#333333″ connector_animation="fadeInUp" connector_color="#333333″ icon_bg_color="#1e73be" icon_color="#f4f4f4″ font_size_icon="24″][info_list_item list_title="Register A Student" icon_type="selector" list_icon="Defaults-ok" animation="fadeInUp"]Register a student with our Association from just £5 per student, per year. This includes full licensing, insurance, membership, grade recognition and loads more.[/info_list_item][info_list_item list_title="You'll Receive Their Access Code" icon_type="selector" list_icon="Defaults-signin" animation="fadeInDownBig"]Along with all of your student membership & insurance documentation you'll receive a PDF (or printed) access voucher with an access code.[/info_list_item][info_list_item list_title="Your Student Signs Up Online" icon_type="selector" list_icon="Defaults-ok-sign" animation="fadeInDown"]Give your student the access code and they can sign up online themselves without any need for extra work your end.[/info_list_item][/info_list]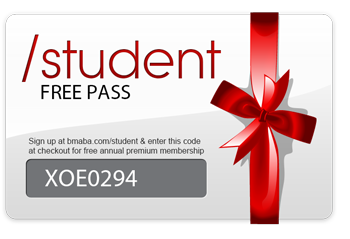 This service is included with all instructor and club memberships and is available to you when you register any student with our Association.