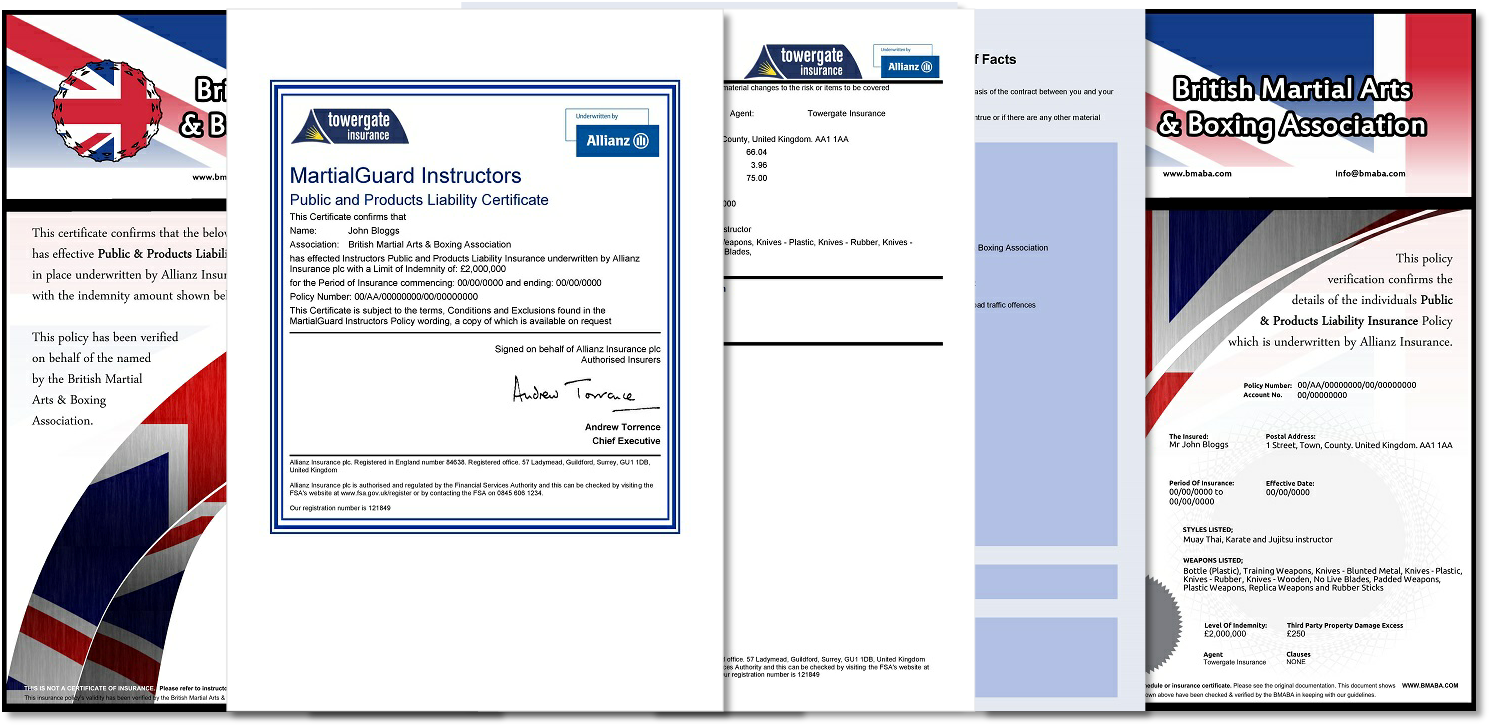 — Martial Arts Instructor Insurance Cover —
Public Liability & Products Cover Provided By Towergate Insurance PLC
Martial Arts Instructor Public Liability & Products Cover is a policy that's designed to cover the main insurance needs of an instructor.

Public liability insures your legal liability to pay compensation to members of the public if they are injured or their property is damaged as a result of an accident caused by you, or caused by advice or instruction given by you. Cover also includes financial loss resulting from trespass, obstruction or interference with any right of way, light, air or water.

Cover applies in the United Kingdom and any other member country of the European Union. It also applies elsewhere in the world when you are temporarily abroad on business.

Products Liability cover insures your legal liability to pay compensation to members of the public if they are injured or their property is damaged as a result of an accident caused by your products.

A key feature of the Instructors Public and Products Liability Section is that cover is arranged on a claims occurrence basis and not a claims made basis. This means that this section will respond to a claim for an incident occurring during the period of insurance even if the claim is made against you at a later date. This is important as liability claims can be notified long after an alleged incident has taken place, especially if children are involved.

Taken from the policies Summary document, viewable below

Before committing to any insurance policy it's really important you've read all of the available information, understand the cover, it's limitations & exclusions and also understand who underwrites the policy & how it's managed on your behalf.

You should be able to find all of this information from this specific page, if you can't please don't hesitate to contact us with your enquiry.
It's really important you understand that we, the British Martial Arts & Boxing Association have no part in this policy, it's administration or it's facilitation. This is an individual insurance policy to you as an instructor, but the policy does require you to be a member of an Association in order to access the cover. More information is available from the important information section towards the bottom of this page.
Available Policy Cover
You will receive a reminder directly from the insurer before your policy expires next year giving you the opportunity to renew at the set price (without any additional charges) directly yourself. If you choose to renew you will need to ensure your membership with your Association is also renewed & kept up to date.
What certification / documentation will I receive?
Please note: By default all documentation will be made available as PDF. You may change this during the purchase / sign up process if you wish.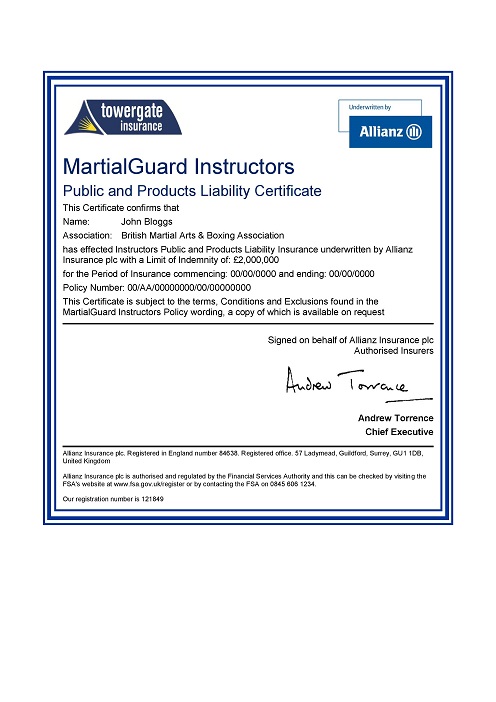 Insurance Certificate
This certificate is issued by Towergate and is your official certificate of insurance.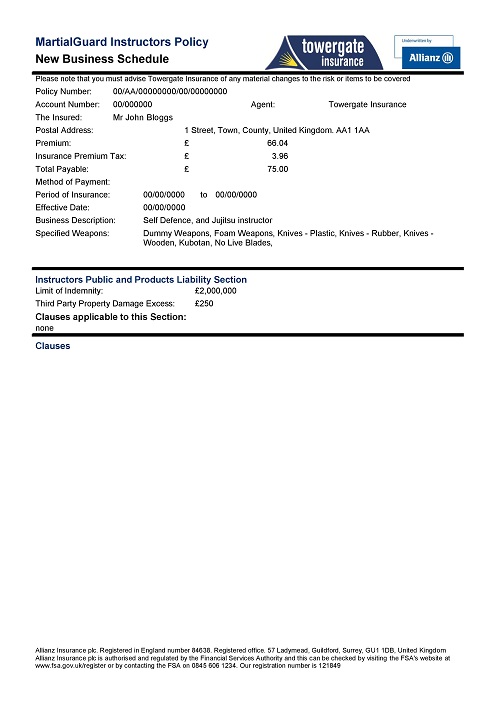 Policy Schedule
Your policy schedule (or new business schedule) shows your policy in more detail, breaking down the cost, weapons included, styles covered and the named individual.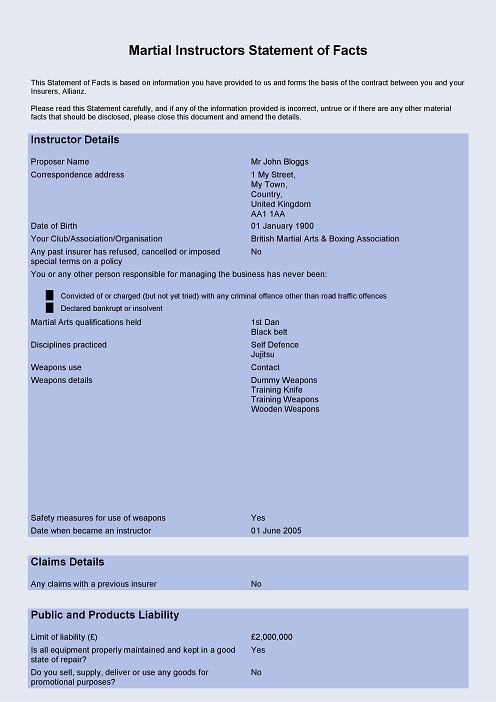 Statement Of Fact
This document (which is actually 3 pages long, only the first page being shown here) details the information provided to form the contract of insurance between yourself and the insurer, including the deceleration made.