We're proud to offer what is fast becoming universally accepted as the industries finest licensing, verification & certification services for martial arts, boxing & self defence.

Why's our Martial Arts Licensing Services Trusted By So Many?
Trusted Name

Our association has issued thousands of pieces of certification across hundreds of styles all over the UK & abroad. Our exclusive membership and high standards ensures only the best instructors are granted access & means our name is held in the highest regard around the world.

Community Governed

Unlike many other big associations we're governed by our own members ensuring a politics free, grass roots, community ran organisation that self-regulates it's own standards and ensures everybody has a voice.

21st Century Technology

Gone are the days of signing a cheap looking piece of paper with a biro and calling it ratified! Our certification uses index linked serial numbers linked to national databases and the industries only QR system which can check certification in real-time anywhere.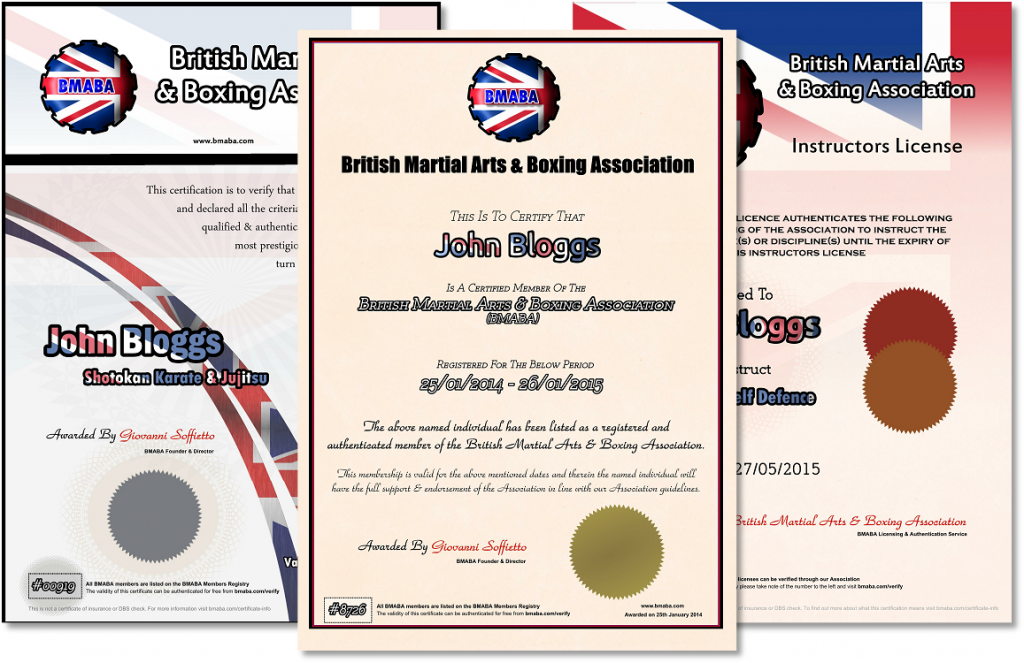 Explore Our Licensing