Description
This membership option is for non-UK residents only.

 

Our BMABA International Plus Membership offers the perfect way to be attached as an affiliate member to the British Martial Arts & Boxing Association for our overseas companions – an excellent option for those who are serious about martial arts or boxing and want the respected name of an internationally recognised body along with a world of membership features & tools.
Our international plus membership includes full and unlimited access to all of My.BMABA, allowing you to join and get involved in our international community, post in forums, build your own profile, gain amazing business support, access blank grading certificates, start your own online groups, access BMABA membership logos, get involved with our committees, explore our resources, start your own free BMABA website and more.
With our international membership you will also receive our association membership certificate, instructors license and instructors certificate in stunning high quality PDF. International Plus membership includes our full certification suite in stunning digital format. You will have to still go through the same strict entry process as all premium members – so your affiliation is just as well-earned and you will receive the above association membership certificate in high definition digital format to show off online, print yourself or display digitally.
International Plus membership offers the absolute best way to access our growing community & internationally renowned membership under affiliation to one of the industries finest bodies for a very affordable annual fee.
Please bear in mind due to insurance regulations and UK law we can not offer some of our services to overseas members. These include (but are not limited to) instructor insurances, events insurance, student insurance or in-shop goods purchases.


What's included with this membership plan?
Association Membership Certificate
Instructors License
Instructors Certificate
Free BMABA WordPress Website
Full & Unlimited Access To Our Member's Area, Resources & Tools
Instructor's Community & Forum
Freedom To Grade Your Students Your Way
Freedom To Charge Your Students What You Want
Freedom To Decide On The Direction Of Your Club
Limited Support Building Up Your Club & Business
Free BMABA Network Ad Vouchers
Business Support, Tutorials & Guides
Special Offers Across More Than 15 Relevant Sites & Services
Internationally Recognised Affiliate Membership

The Chance To Shape The Future Of Our Association
No Politics Or Restrictions On Your Club
Member's Only Instructor's Forum
Social & Networking Portal
Loads Of Licensing & Resources
Discounted Web Hosting & Design
The Freedom To Grade Your Students As You Want
Free PRO Listings With British Martial Arts
Unlimited Support, Guidance & Help
Access To Exciting New Features & Services
The Latest Industry News
Free Style Or Syllabus Approval
Blank Student Certificates & Document Templates

Free Access To Network Martial Arts
IT Support & Guidance For Your Club Website
Free BMABA Approved esensei.org Courses
Free Club Listings Through Our Website
Access To Our Vocational Grading Scheme
Free QR & Index Linked National Database Listings
Free Certification / License Transfers
Advice On DBS & First Aid Matters
Access To A Range Of BMABA Network Sites
Unlimited Access To My.BMABA
Plus So Much More…
What's Not Included In This Membership Plan?
Instructor Insurance
Printed Certification

Framed Certification
Photographic ID Card

Free Domain Name & Hosting

Got a question about our membership, association or sign up?

All orders are securely handed via our secure website. We accept PayPal, Debit/Credit Cards, Bank Transfers, Cheques & More.

A Secure, Safe Environment

It's not just our website that's secure – we offer our instructors and members a safe, stable & protected environment to grow their club within.

UK & International Memberships

We're pleased to offer UK & International memberships to instructors, clubs and students from around the world, keeping our community more connected.

Features & Tools Like Non-Other

We offer our instructors and senseis tools, resources and features to help them develop their club, improve their business & develop their own disciplines at no extra cost.

Everything You Need In One Place

Gone are the days of licensing from one place, business support from another & hosting from another etc. Access everything you need in one place with a single login.

Connect & Network

Connect, network and make contacts through our ever growing worldwide memberships base through an intuitive & easy to use online member's community.

Free Business Support

We get it – you're an instructor, not necessarily a business person. That's why we're pleased to be the first major combat association offering dedicated business support.

Save Money 

Don't pay the earth for expensive & un-necessary memberships, costs & fees. We offer free and affordable premium memberships instead.

Juice Up Your Martial Arts

Our governing body gives you the ability to really improve what you do, build up your business & make your club better with a single annual membership.

A Leading Online Association

We're proud to offer the industry's most advanced online presence & tools to hundreds upon hundreds of instructors, students & participants from around the world.

We're often referred to as not only one of the most up to date martial arts and boxing associations in the UK right now but also the most ethical and transparent.

We're really proud to be community governed and our strict standards of entry ensure only the finest instructors can call the BMABA home. This means good, honest coaches, senseis & instructors like you can relax knowing the association you build your club around has a name that will with stand the test of time.

We've worked hard since 2012 to offer everything you could need in just one place. That means licensing, certification, student insurance, events cover, websites, business support, advertising, equipment and more from a single, secure membership.

Senseis & clubs join us for a number of different reasons. From the necessities of martial arts licensing and martial arts insurance through to the little extras most forget to think about – such as websites, advertising and business support – we're proud to offer it all under a single membership.

You don't need to be an exclusive BMABA member. We accept instructors who are members of other organisations around the UK – but you do need to be able to provide proof of grade.

We're constantly rolling out new features & services so whether you're simply looking for some professional certification & industry recognition or the widest range of resources available anywhere in the world to help your club grow, we feel we have something to offer.

To find out more about what we offer please take a look at the links below or explore the rest of our extensive, industry leading secure website.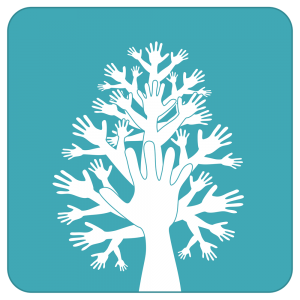 We donate a minimum of 2% from all sign ups to UK charities in need.